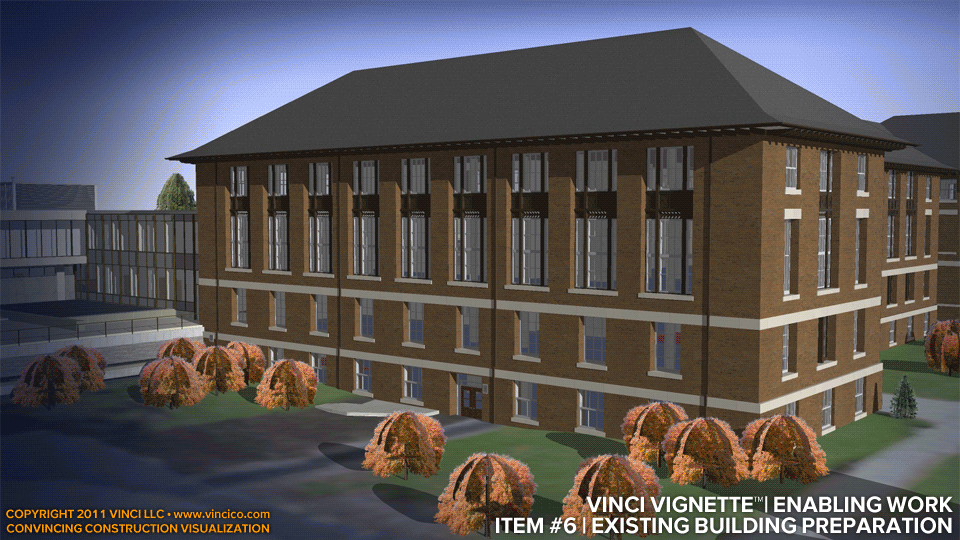 Vinci Vignette™ | Enabling Work | Protecting Adjacent Buildings
These brief illustrations display work that protects adjacent campus buildings before the excavation of a plaza can commence. The windows are boarded, mechanical intake and exhaust are handled. The last vignette illustrates the proximity of bank retention near an academic building, and the loss a stair.

This page last modified Wednesday 25 May 2011.