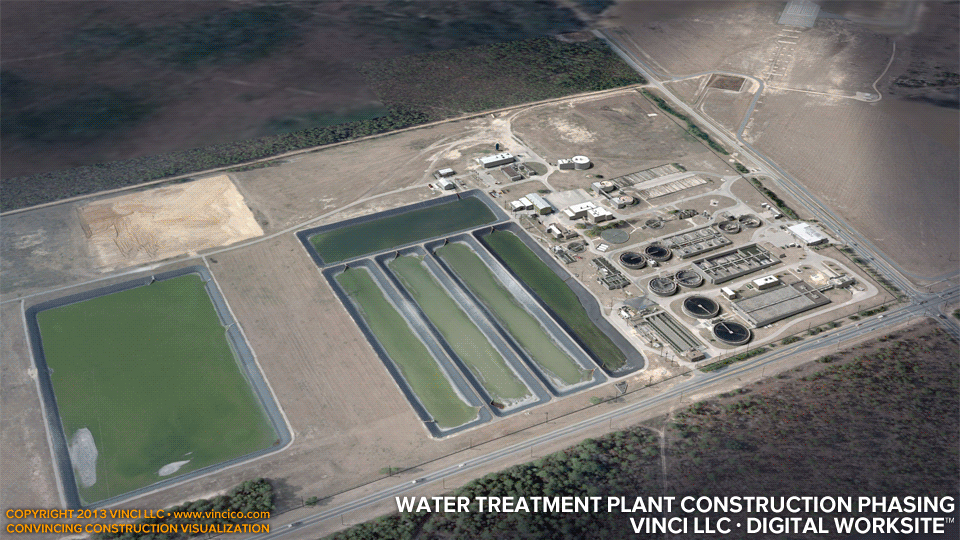 Vinci Digital Worksite™ | General 4d Worksite Overview
This 4d worksite visualization takes in construction on a 200 acre wet infrastructure campus. The overall schedule of the project is revealed diagrammatically. Other studies examine equipment clearance under a flight ceiling generated by an overflying runway.

This page last modified Friday 25 October 2013.