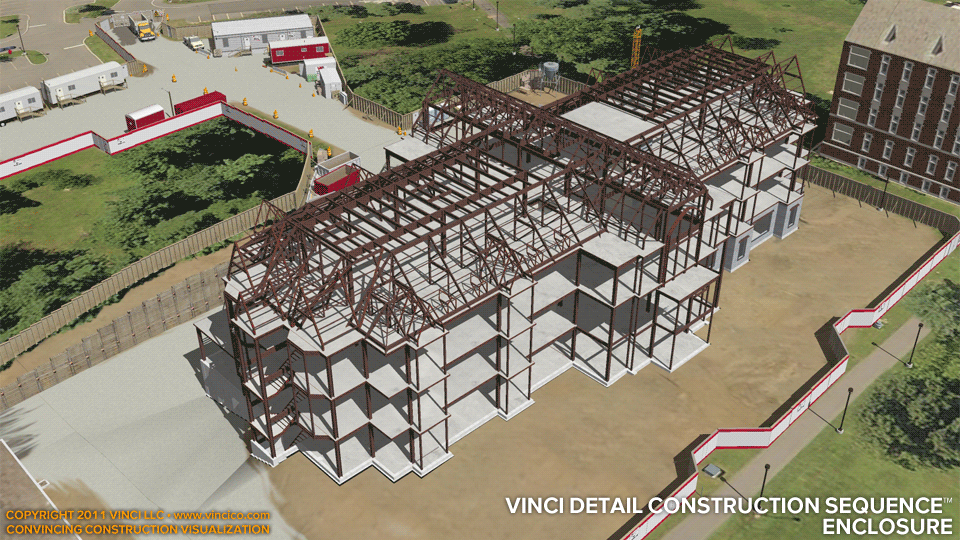 Vinci Detail Construction Sequence™ | 4d Collegiate Gothic Construction Detail
This collegiate Gothic enclosure merited a closer look. Vinci LLC produced a plausible steel frame from a schematic space-planning document and the architect's rendering. An immersive 4d digital model furnishes views of the worksite from practically any vantage point at key milestones in the construction schedule. View the building from the other side →.

This page last modified Thursday 26 May 2011.