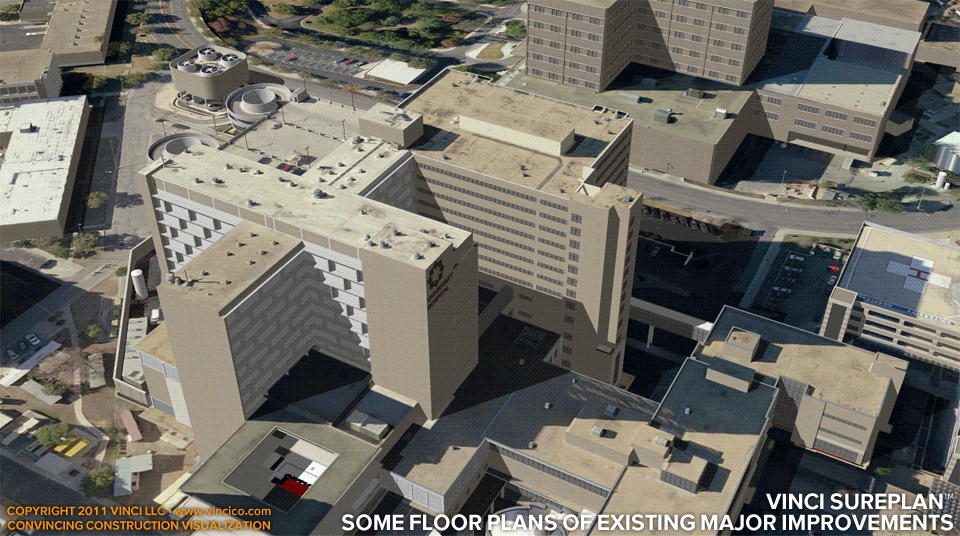 Vinci SurePlan™ | Internal Facility Mapping
Sometimes you have to know what's inside a facility to ensure your planning is on the mark. Vinci SurePlan™ can be applied to the interiors of existing major improvements, provided basis documentation with the proper data. Some Vinci models employ SurePlan™ anyway during production to assure scale, and are simply by-products of the process. If you manage a facility, SurePlan™ in a Vinci VinEstate™ model is a great tool for executive level planning studies.

This page last modified Tuesday 24 May 2011.