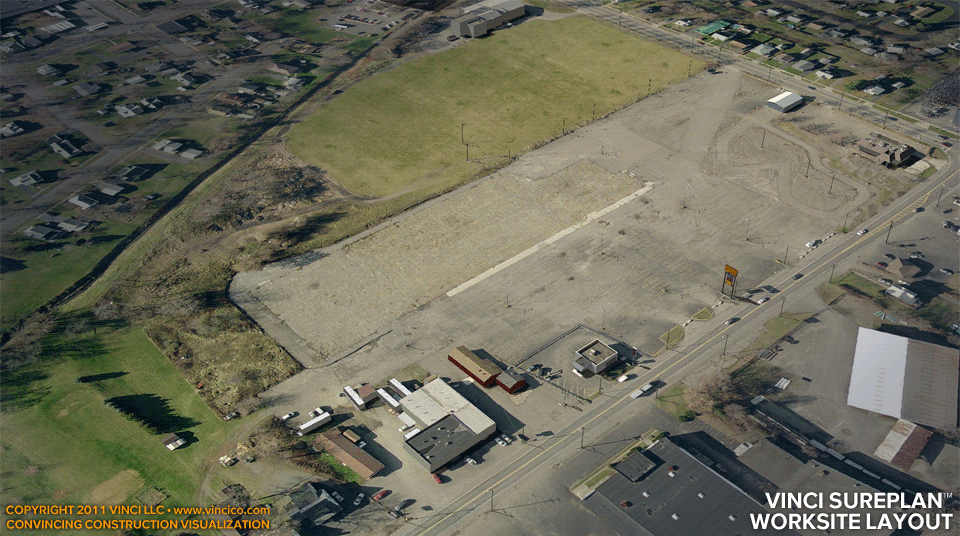 Vinci SurePlan™ | Rectifying Aerial and Plan
Vinci applies its SurePlan™ technology to its VinTerra™ digital terrain model as a scale check. Vinci aims to minimize scale error; SurePlan™ helps assure scale is within 1% of true. Additionally, SurePlan™ helps accurately place subjects and context on site. Any discrepancy between observations via the aerial image, digital terrain model, and plan becomes immediately evident, helping you ensure your strategy is workable.

This page last modified Tuesday 24 May 2011.