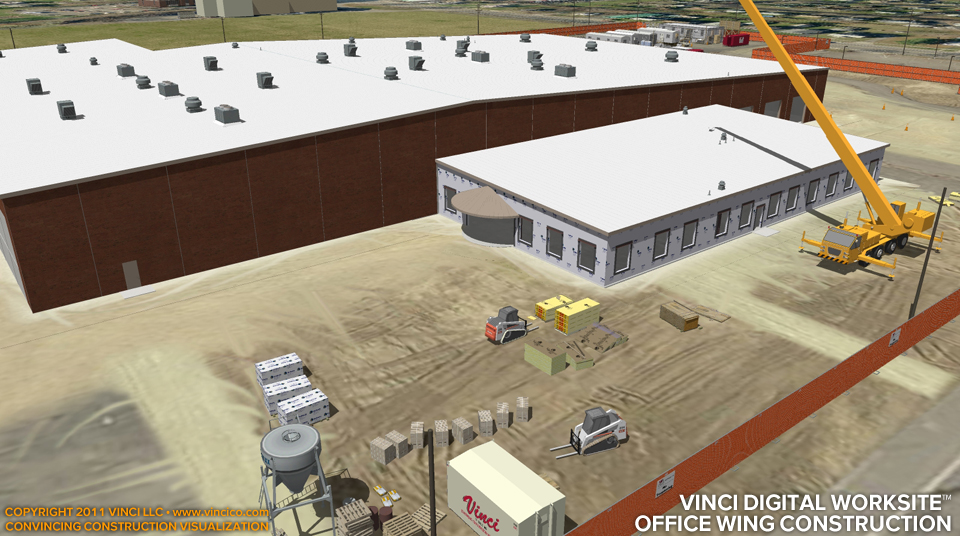 Vinci Detail Construction Sequence™ | Brief 4d Construction Worksite Detail
This 4d worksite detail addresses office wing logistics that were not covered by the principal Vinci DCS™ →. This auxiliary 4d worksite detail and related views of the field office → and the service building → endeavor to cover the important details of the worksite.

This page last modified Tuesday 24 May 2011.