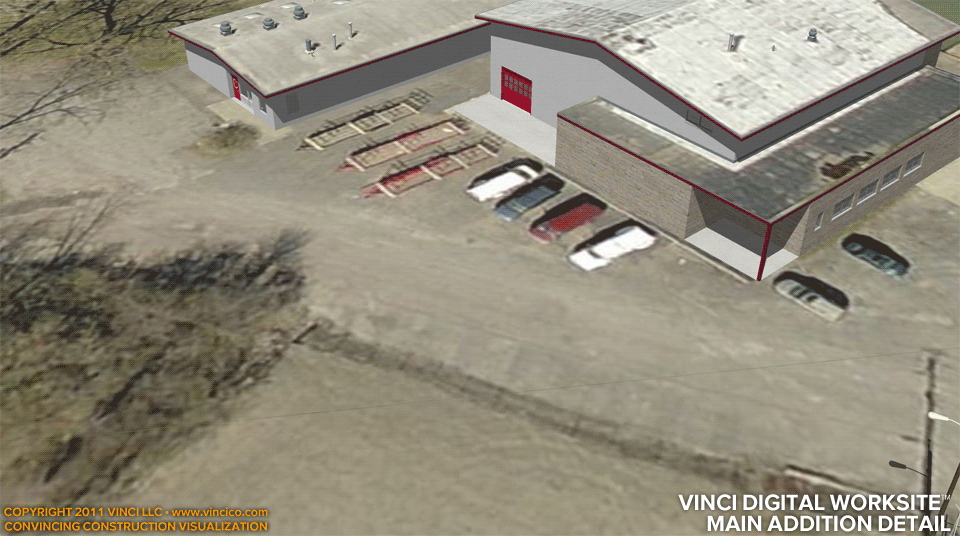 Vinci Detail Construction Sequence™ | 4d Construction Worksite Detail | Main Annex
A general 4d worksite overview is a summarizes strategy on site. Some segments of work require more attention. For these occasions, 4d worksite details illustrate key segments of work and tactics. See the other side, or view the 4d general overview 1 → 2 → 3 →.

This page last modified Saturday 21 May 2011.