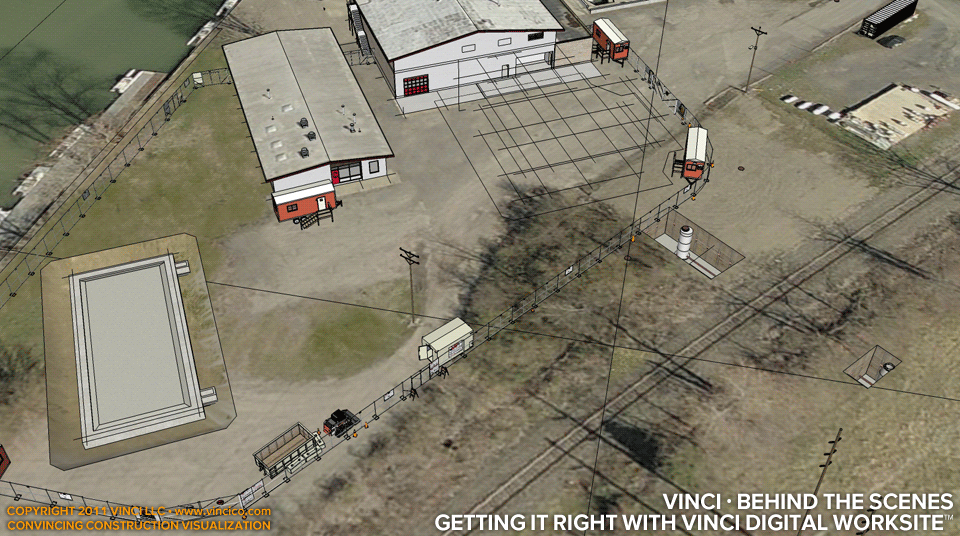 Vinci · Behind the Scenes | Strategy Validation in the Marketing Phase!
These test images helped validate the location of a site fence. After having seen the images, Vinci's client decided to have two perimeter phases given the enabling work that needed to occur astride the railroad tracks.

This page last modified Saturday 21 May 2011.