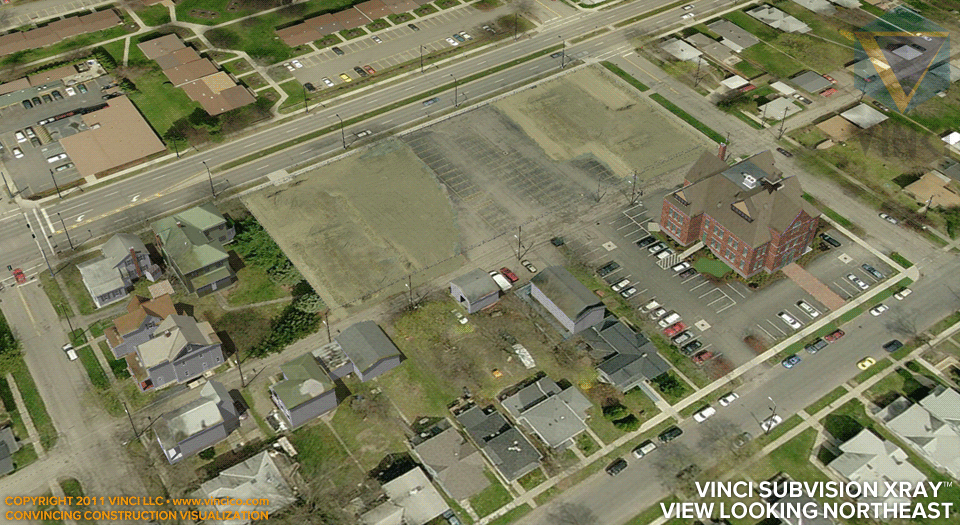 Vinci SubVision Xray™ | Underground Utility Systems, part of a 4d Construction Overview
Underground conditions can be displayed in any of Vinci LLC's 4d construction site views produced by Vinci's Digital Worksite™ service. Vinci SubVision Xray™ is appropriate for simple acknowledgement of existing or proposed conditions. Choose Vinci SubVision Solid™ for more intensive subsurface tie-ins.

This page last modified Tuesday 24 May 2011.