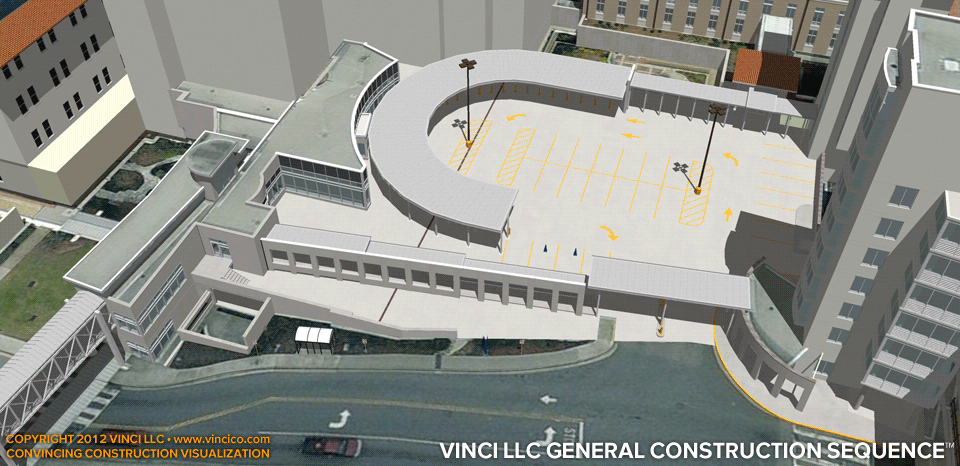 Vinci Digital Worksite™ | 4d General Construction Worksite Overview
A 4d general worksite overview shows all major construction activity from a single vantage point. Such overviews are excellent ways to visually summarize construction strategy. The work on this project takes place in a courtlike location bounded by high rises on 3 sides, atop a parking deck. Detail sequences examine the tricky partial demolition and utility work in the courtyard beyond the pavilion. Take a look at an alternate 4d view.
A successful 4d construction overview portrays the complexities of a job like this in a clear, convincing, audience-friendly manner. Communicate your work plan clearly and convincingly with Vinci GCS™!

This page last modified Saturday 26 May 2012.