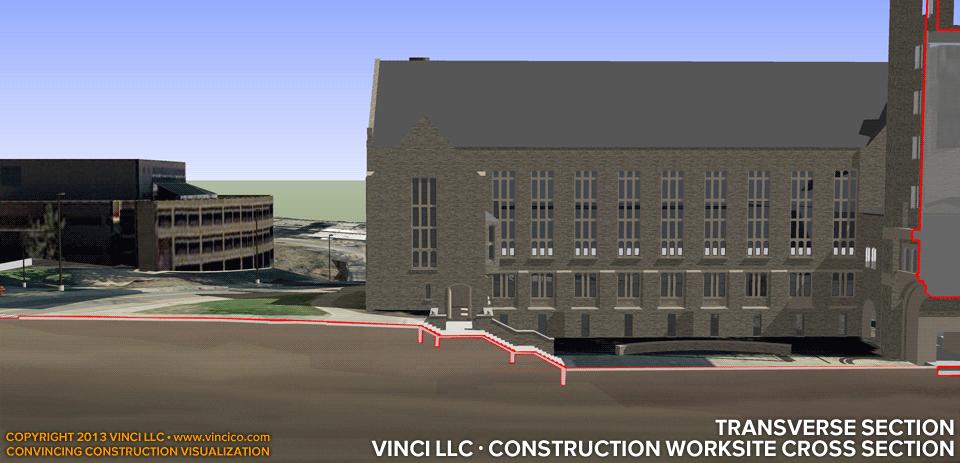 Vinci LLC | 4d Worksite Detail | 4d Crosswise (Transverse) Worksite Section.
Not every worksite calls for cross sections, but these do come in handy when we have changes in elevation, mass excavation, temporary or permanent retaining walls, or other vertical issues. Take a look at this site cut lengthwise, or view the general worksite overview.

This page last modified Monday 28 October 2013.