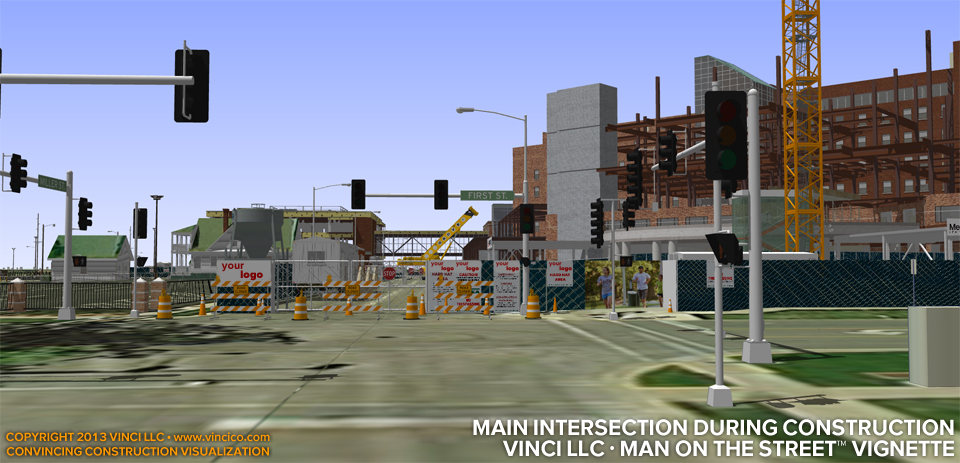 Vinci LLC | Community Relations Vignette | Westbound South Avenue.
The community surrounding your worksite and the user groups on campus may worry that they'll never be able to cross the site or get to their destination as long as your crews are in place. Vinci LLC can help your company show that you have a solution to make construction easy on them. Temporary traffic channelization helps them reach their destination during the melee. Vinci LLC's Man on the Street™ vignettes are an ideal way to show an Owner's user groups that you're already considering what life will be like during construction, that you have a plan to ease their pain.

This page last modified Tuesday 24 September 2013.