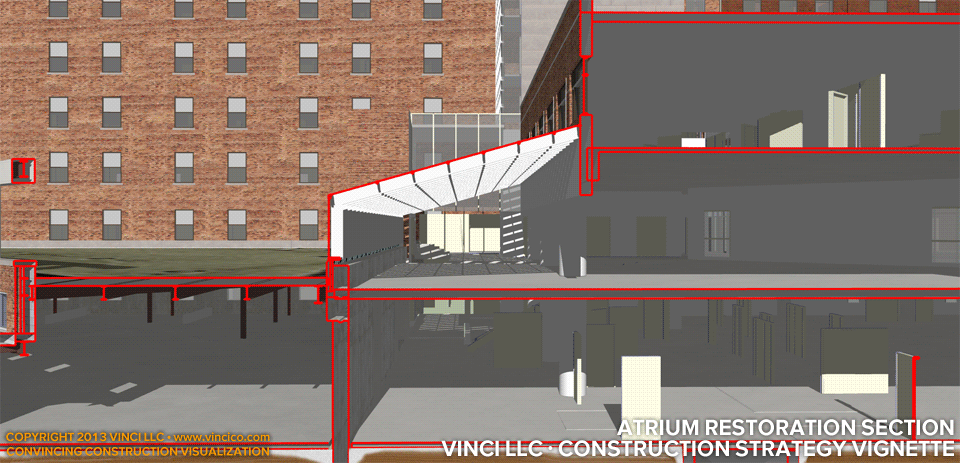 Vinci LLC | 4d Worksite Detail | Atrium Restoration Section.
Good virtual construction can furnish 4d cross sections of work. These sections show how an internal process unfolds during the construction schedule. 4d sections are ideal for illustrating excavation issues (mass excavation, rock horizons, bank retention and underpinning), utility work, or work in a region nestled between higher structures.

This page last modified Tuesday 24 September 2013.