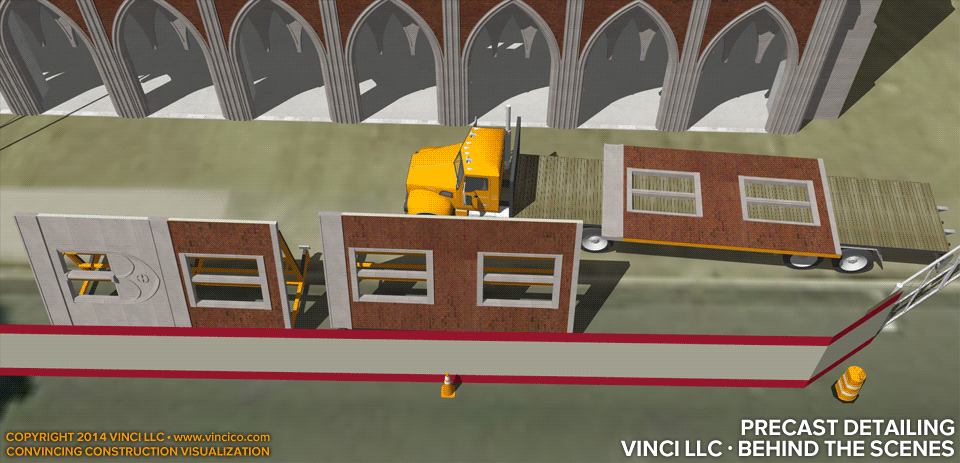 Vinci LLC | SketchBuild™ | Precast Detailing.
It's nice when your visuals actuall resemble the project you're bidding on. Vinci LLC's convincing construction visualization speaks to the project and your capabilities on the worksite, not necessarily to your general capabilities. Owners prefer to hear about what you're aiming to do for them and not for the last gig. That last gig might've been to improve their arch-rival!
This visual employed preliminary schematics showing the configuration of precast panels. Once Vinci LLC established the examples, it was easy to furnish plausible panels for the entire proposal, over a couple dozen main varieties and a hundred specialty panels. This helped to illustrate that the project as conceived by the master plan could be put in place on schedule. The end result looks exactly like the preliminary schematics suggest: a precast version of a Tuscan village.
Show 'em what it means to them with Vinci LLC's convincing construction visualization.

This page last modified Monday 28 July 2014.