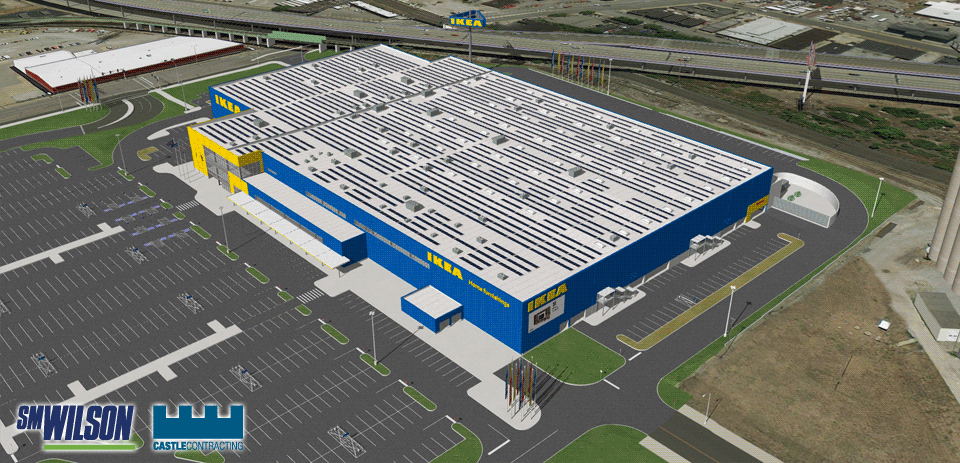 Building Construction.
This view focuses on building construction, from foundations to precast to steel frame, enclosure, and opening, looking southeast. Take a look at Von Maur, an example of our commercial team in action. Contact Mark Winschel or call 314.633.5711 for more information about this image.
See a view from the south, a view of underground utility installation, or the general worksite overview.