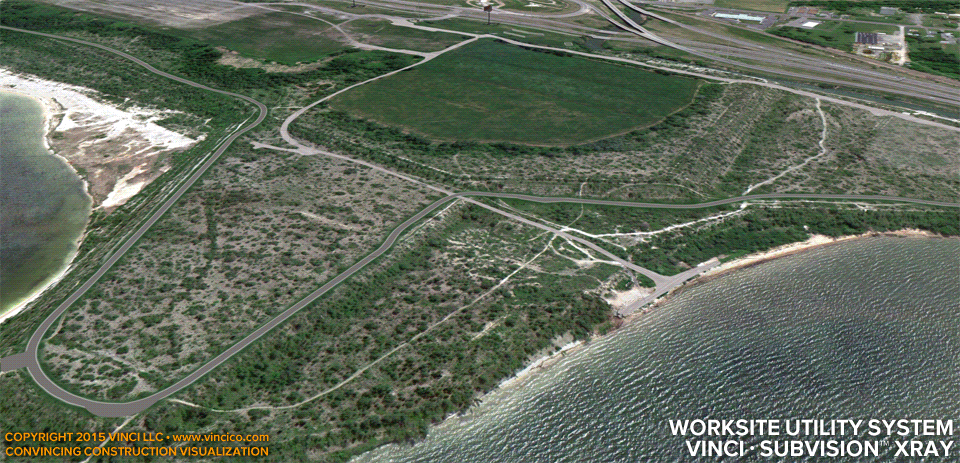 Vinci LLC | Vinci SurePlan™ | Excavation Cuts & Fills.
Vinci LLC's SurePlan™ technology can bring together topography and your diagrams to more clearly show your strategy regarding worksite cuts and fills, soil remediation, and enabling work.
Take a look at a stratigraphic cross section through the proposed amphitheater axis, at the construction of the theater or its structural frame, and general construction on the worksite.

This page last modified Monday 23 November 2015.