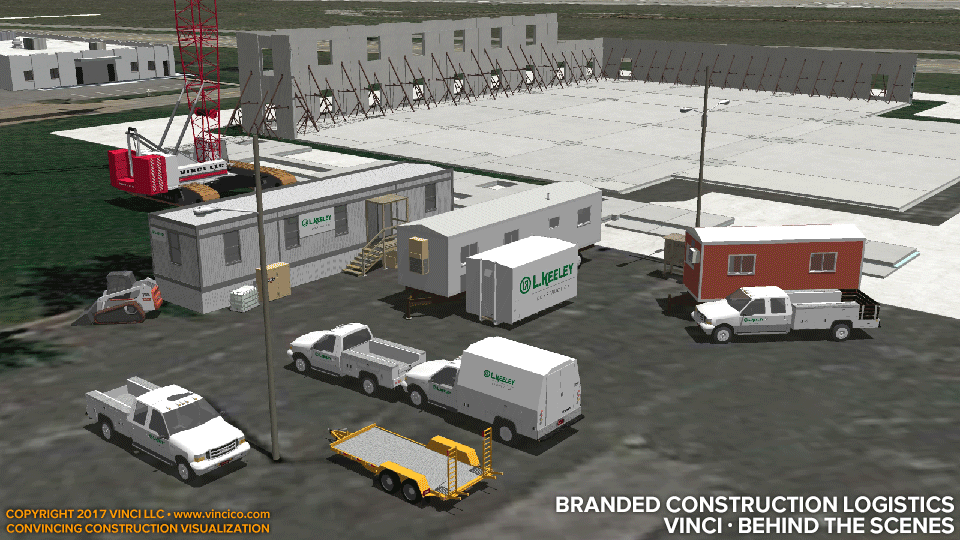 Vinci · Behind the Scenes | Custom Branded Logistics.
Convincing worksite simulations must have branding! It's easy: product placement. Naturally your logo and look should appear in good visualization. Ads have used product placement for more than a century because it works.
Take a look at construction on the total worksite or building construction. See some behind-the-scenes preliminary views of structural scope, or see how Vinci works with your team's logistics strategy directives.

This page last modified Monday 28 August 2017.