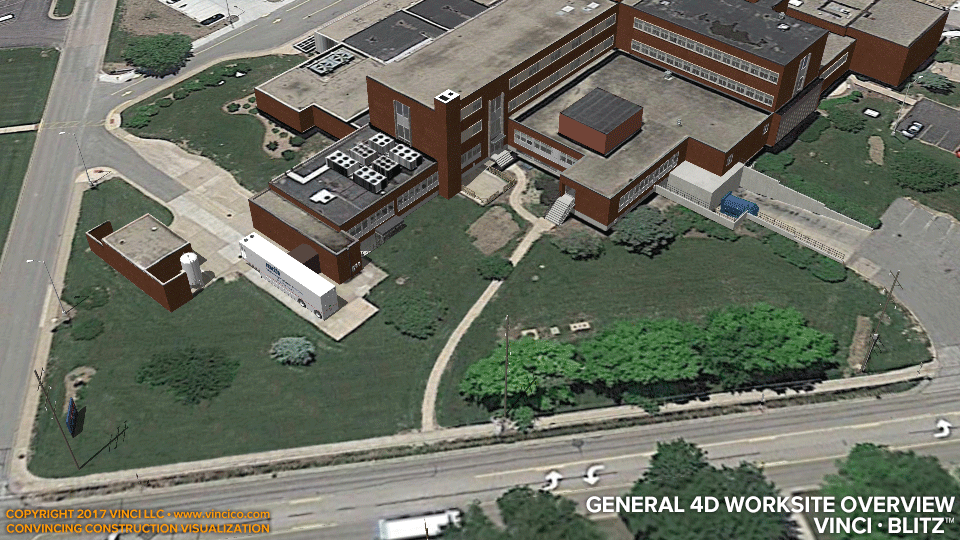 Vinci Blitz™ | General Worksite Overview.
Vinci's General Construction Sequence™ simulations show all major general construction operations across the entire worksite for the duration of the project schedule. These make for excellent and succinct overviews of your team's logistics and schedule strategy, unifying your proposal.
Take a closer look or check out site utilities or directive overlays.

This page last modified Wednesday 30 August 2017.