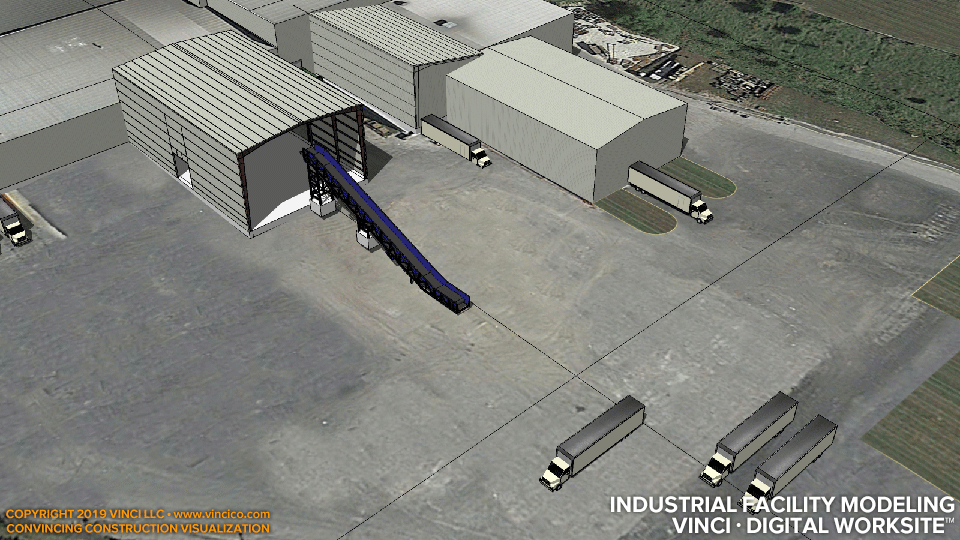 Vinci Blitz™ | Industrial Facility Modeling
Some Owners like to tinker with models of their facilities. Maybe they're driving the trucks around the place, making that truck-driving sound, but maybe they are actually thinking about adding to that place. Why not facilitate their expansive imaginations with a Vinci SketchBuild™ model? SketchBuild™ encorporates high-resolution orthoaerials, terrain as accurate as we can get it, and facilities drawn to the general specifications in any measured drawing or field measurement. Yes, you can give them the model. The model is "not-for-construction" itself, but is a great tool for conversation about plant improvements, wayfinding, workflow, and more.
Go behind the scenes to look at Vinci's scale assurance, facility modeling, getting it right, or model validation.

This page last modified Wednesday 30 August 2017.