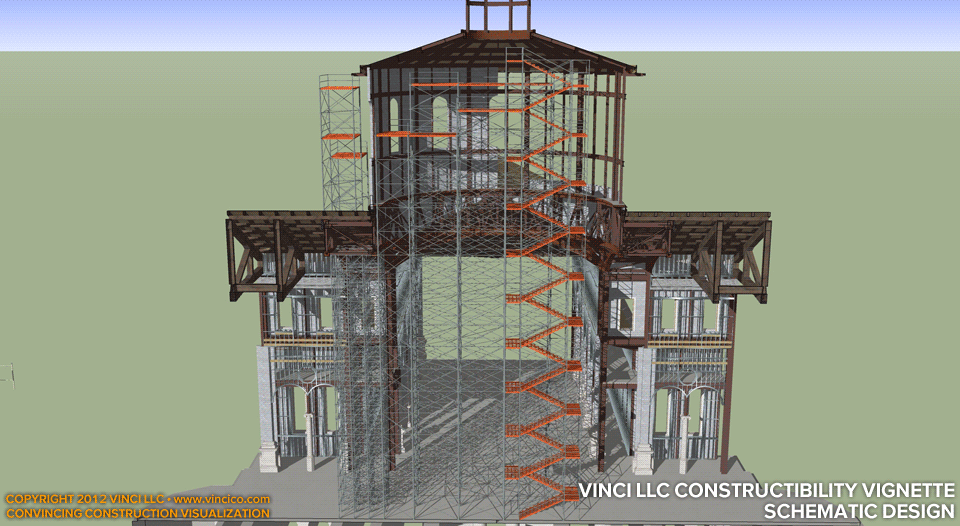 Vinci Constructability Vignette | Dome & Crossing Scaffold Studies
This set of images illustrates interior dome scaffolding to apply the ornate finish inside the place of worship. Scaffolding perches atop the roof outside the dome to set masonry. Take a look at dome structure, scaffolding in the nave and on either side of the nave to set masonry.

This page last modified Friday 27 January 2012.