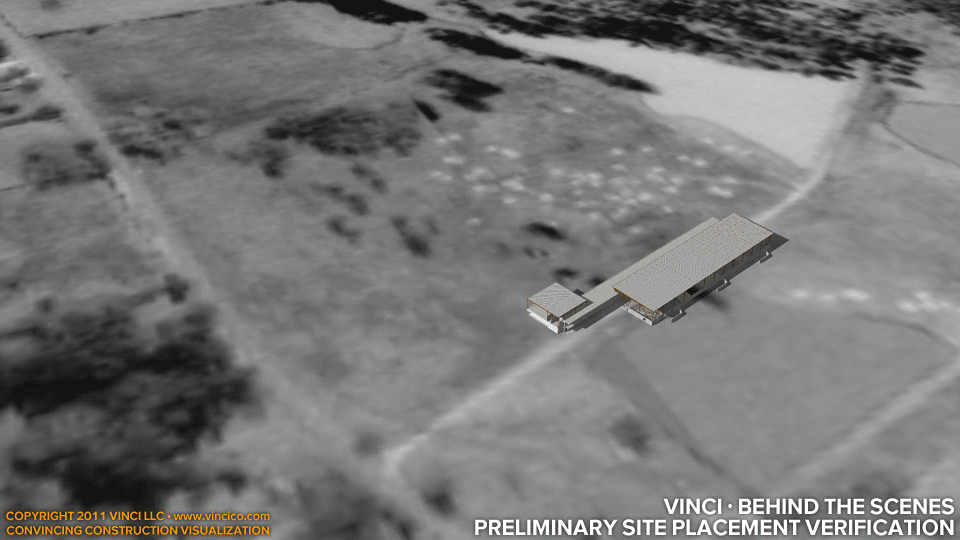 Vinci · Behind the Scenes | Preliminary Site Placement Verification
Vinci LLC brings together orthoaerial and geographic information system data from several sources and integrates it with data from the RFP to arrive at imagery that is as accurate as possible. This rapid and effective GIS integration and scale assurance is a specialty of Vinci LLC's service.

This page last modified Sunday 13 November 2011.