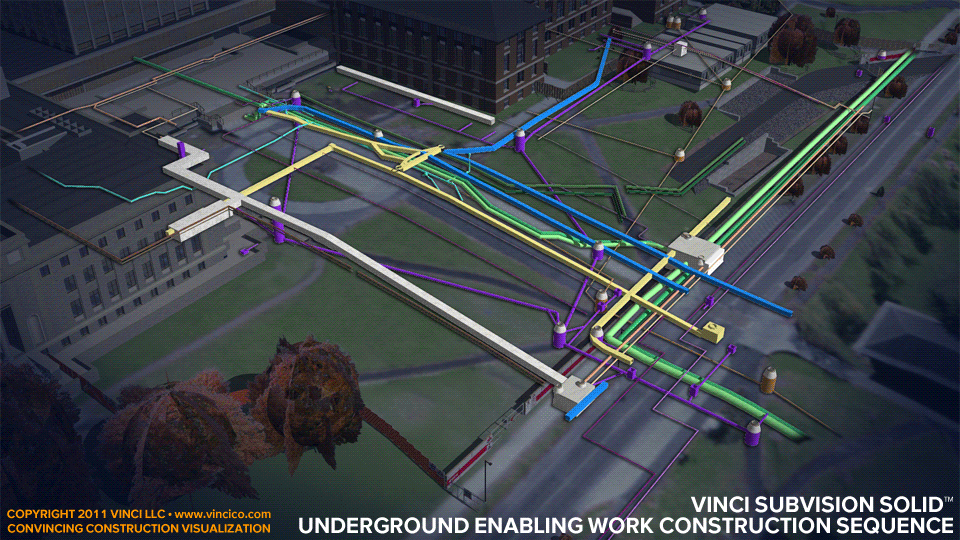 Vinci SubVision Solid™ | 4d Underground Utility Construction Sequence
Once you've produced a general 4d construction site viewset → which addresses underground utilities, you can use a 4d construction site utility detail to address the micro-phasing of the work. The general view introduces the enabling and utility work overall and how it fits in with the rest of the scheduled work. The detail informs an audience about the particular choreography required here. This way, you can bypass this detail for user groups that aren't affected by or interested in the detail. This particular Vinci SubVision Solid™ view is a montage, since a great deal of change was anticipated and the montage granted more efficient flexibility. The best results involve a convincing digital model which integrates context and subject.

This page last modified Thursday 15 November 2012.