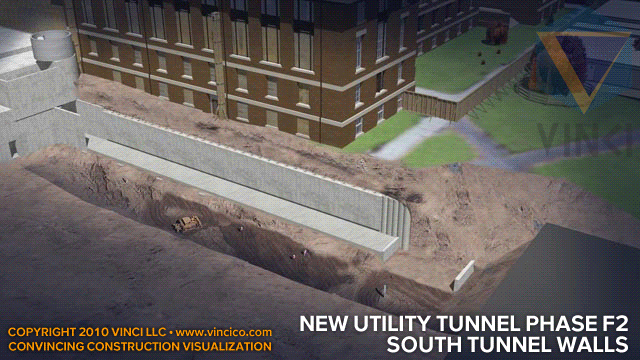 Vinci Detail Construction Sequence™ | 4d Construction Site Detail — Utility Tunnel Installation
This 4d construction site detail examines the schematic sequencing of site utility tie-ins, and how they relate to a proposed utility tunnel. A section opens up the tunnel so we can see what's happening within. See the general 4d construction site utility view →

This page last modified Wednesday 25 May 2011.