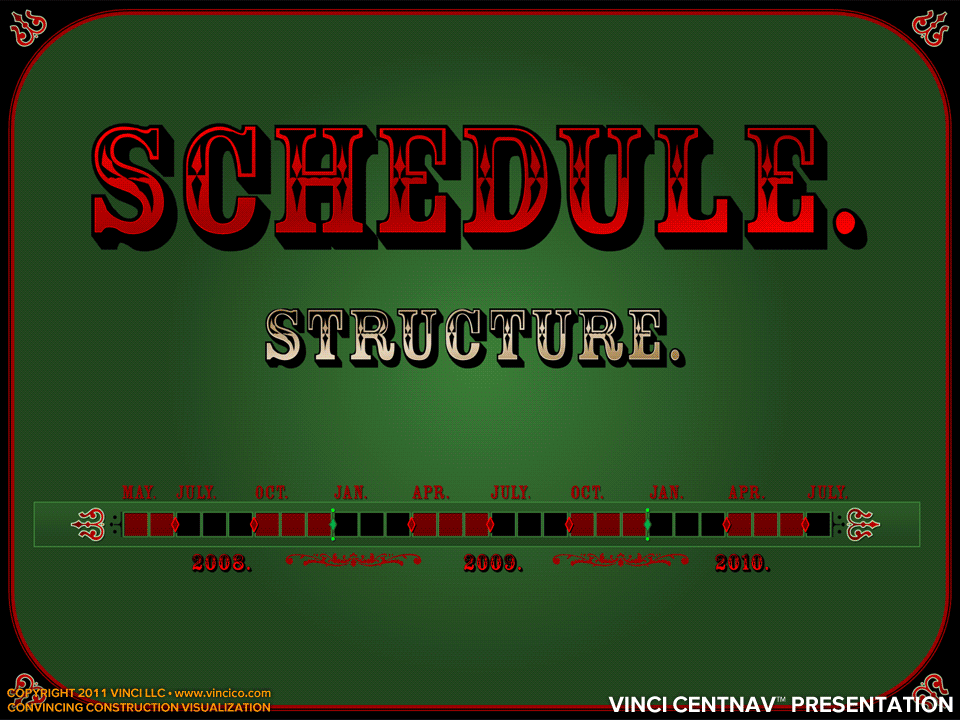 Vinci Detail Construction Sequence | 4d Construction Detail | Structural Frame Workflow
A 4d construction detail focuses on a subset of general construction; here we are examining proposed structural framing workflow. This detail is set within a custom presentation graphic environment appropriate for the audience. Vinci produces both general and custom presentation graphic environments so your show meshes with the audience's notions regarding the project. This can help communicate the alignment of your ideas with those of the audience. Your show can stand out against the boilerplate statements of your competitors.

This page last modified Friday 30 September 2011.