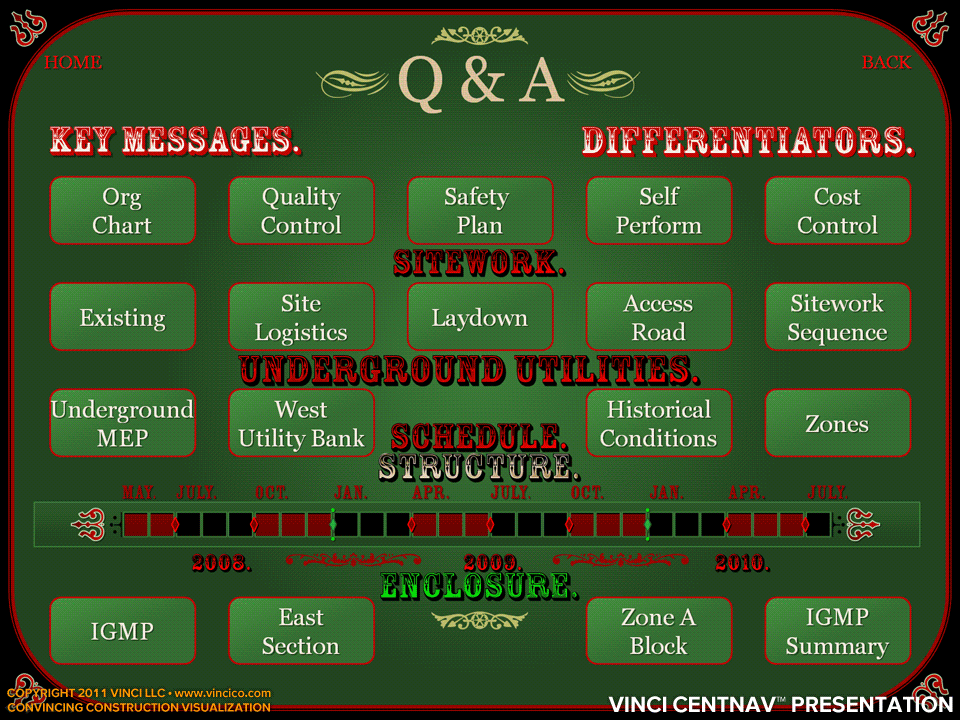 Vinci CentNav™ Presentation | Graphic Environment
Show your client that your team has "bought in" to the Owner's concept, that you are rolling with their interests. A project-specific, themed presentation graphic environment can deliver your message in a fun and interactive way to your audience. This Vinci CentNav™ presentation environment includes a working home page, where your team can field questions or let the audience decide which topics to cover. The home page sends the presentation to a landing page, where you can select which page to view. Many Vinci CentNav™ presentations include libraries of stocked FAQs your team can access in response to questions on game day. The Vinci CentNav™ presentation helps make a complex interview easy to navigate. Vinci CentNav™ presentations have been used on dozens of successful projects since 2004. This particular environment, themed to suit a casino bid, is one of the more richly themed.

This page last modified Friday 30 September 2011.