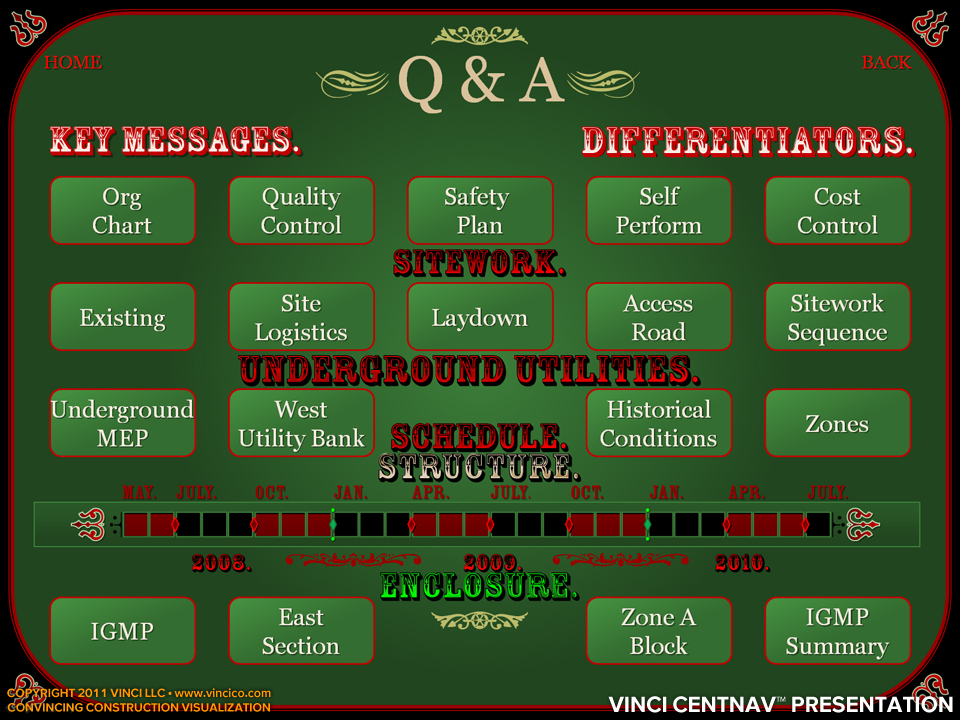 Vinci CentNav™ Presentation | Home Page
The Vinci CentNav™ home page is your presentation team's command console, granting easy access to any part of your presentation in three clicks or less. Lost in the presentation? Click the home button. Need to jump to a topic? The home page is there to field questions at any point in the presentation. CentNav™ can make your presentation entirely audience-driven. Links can be struck between chapters and the most important individual pages in your show. Check out other home pages 1→.

This page last modified Friday 30 September 2011.