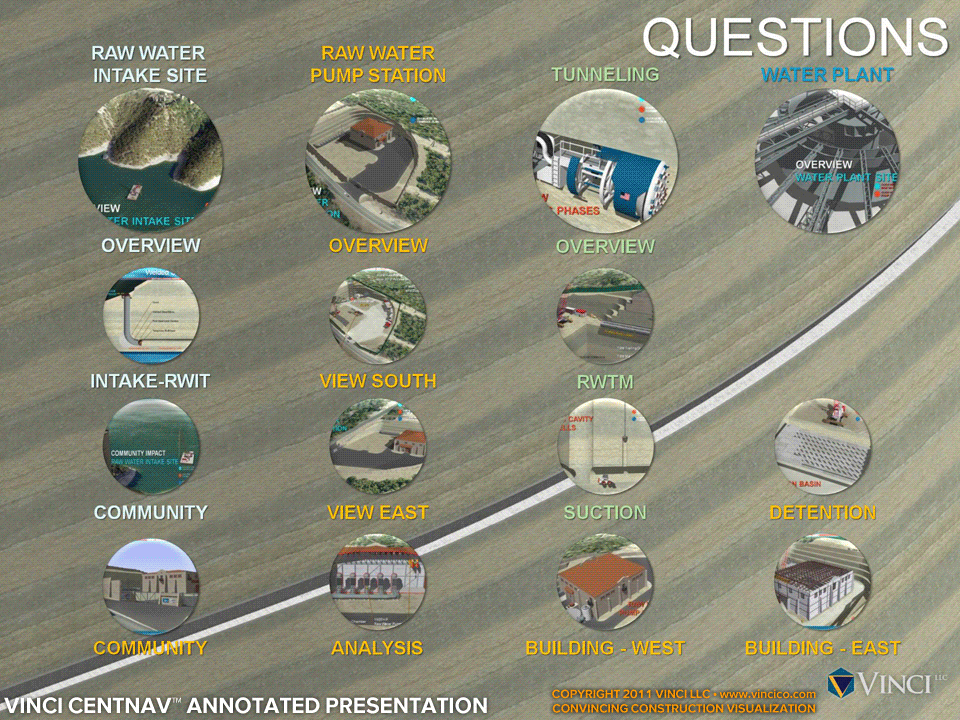 Vinci CentNav™ Presentation | Navigation System
This "Home Page" grants your team or those whom you issue a copy of the presentation access to any page in the presentation in three clicks. The chapter head pages serve as a sort of "menu" to a wealth of visual information that backs up your interview team's presentation. Vinci CentNav™ construction strategy presentations come with navigation on each page that gives your team the flexibility to customize your team's pitch on the fly. Field audience questions accompanied by clear and convincing graphic visual aids with a couple clicks of a button. Check out other Vinci CentNav™ content developed for this project 4d worksite detail →, 4d underground construction view →, 4d construction schedule diagram → for a water treatment plant. Check out other CentNav™ home pages 1→

This page last modified Friday 30 September 2011.