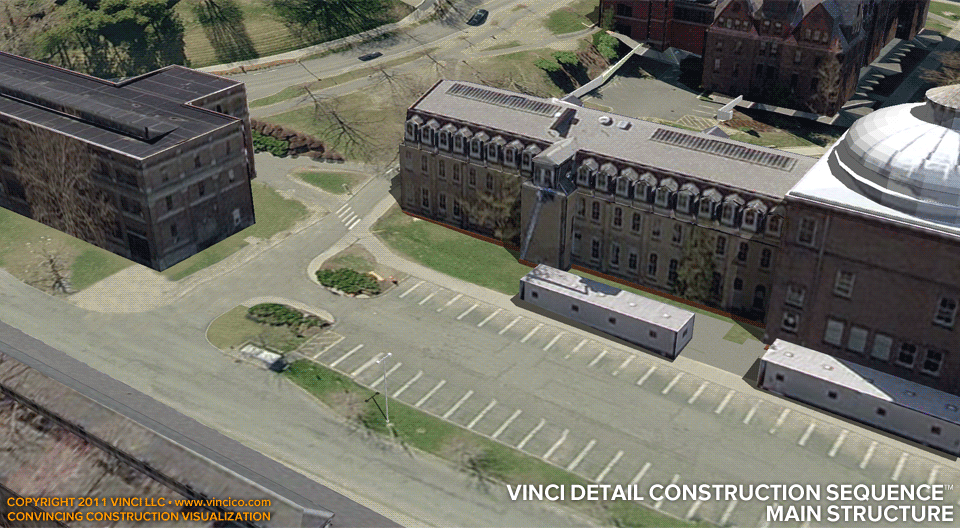 Vinci Detail Construction Sequence™ | 4d Worksite Detail | Main Structure
A worksite detail focuses on action across a part of the schedule at a particular location of interest on the worksite. This 4d worksite detail illustrates the evolution of the proposed main structure. Other details focus on the opposite edge of the structure and enabling work. A general worksite overview examines the entire worksite across the full schedule.

This page last modified Wednesday 25 May 2011.