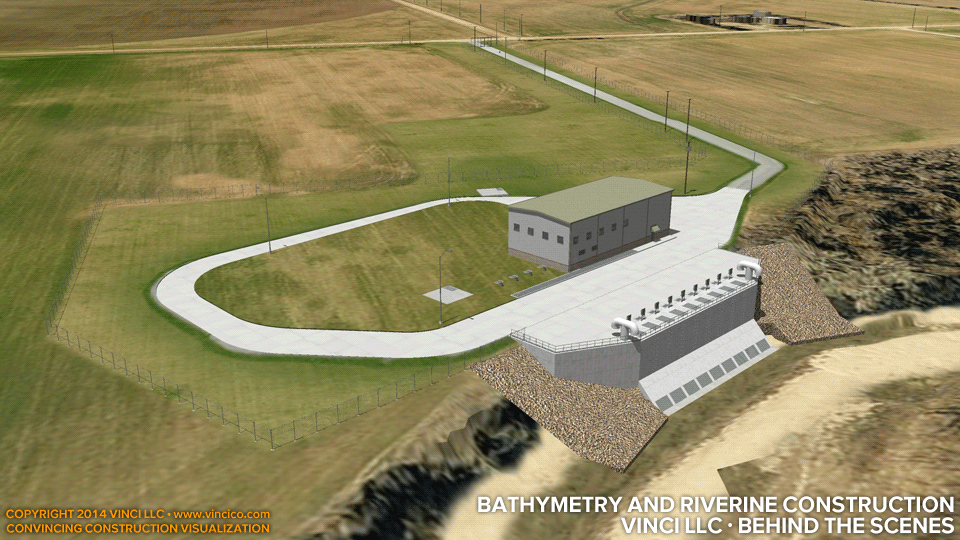 Vinci · Behind the Scenes | Bathymetry and Riverine Construction
Sometimes your crews will have to play in the water. Riverine and marine construction has its own set of issues. Vinci LLC's VinTerra™ digital terrain models are prepared to show your water construction strategy. This example simply shows fluctuating levels in a river at an intake station. Though the river never really gets completely dry, this image shows the intakes in a dry situation, then in the minimum, average, and maximum expected levels. Other images of underwater construction: 1→ 2→.

This page last modified Monday 4 August 2014.