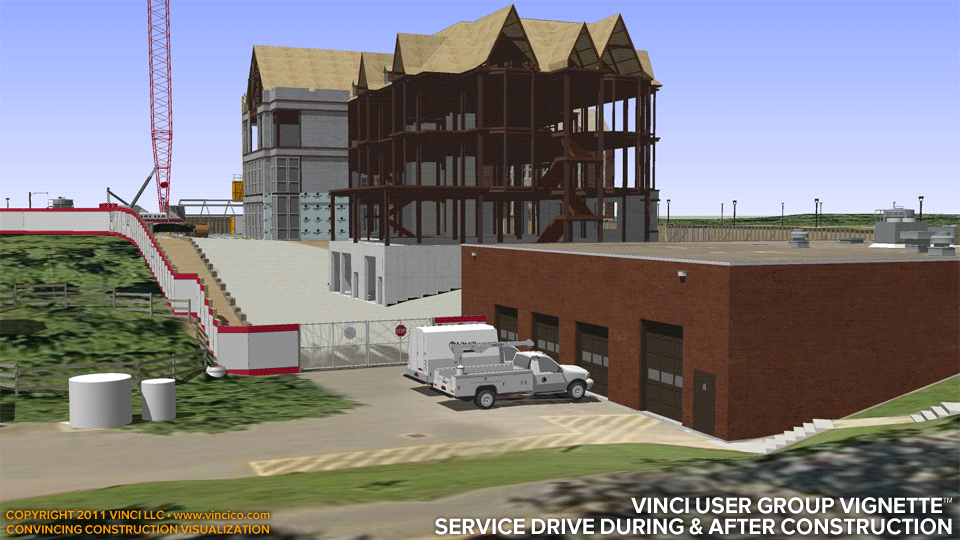 Vinci VinTerra™ | Service Drive During & After Construction
Conquer deep cuts and slope mitigation with high resolution digital terrain modeling and 4d illustration. Vinci's VinTerra™ digital terrain models are project-specific, incorporating survey data so that illustrated terrain is better-defined than freely-available geodata on the Internet. Vinci's ClearSite™ technology can correct anachronisms or clarify surface detail seen in an orthoaerial photograph. Vinci™s Digital Worksite™ virtual construction models can show how construction operations or proposed sitework configurations affect existing land. View a cross section → of the mitigated slope which will become a service drive.

This page last modified Thursday 26 May 2011.