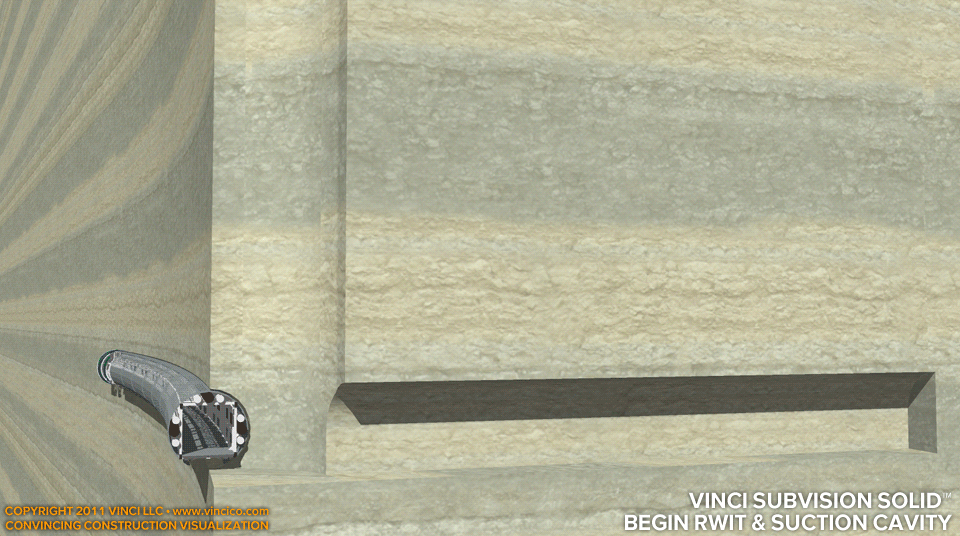 Vinci Detail Construction Sequence™ | 4d Underground Construction Site Detail
Having introduced the overall configuration of work in a more general 4d construction view →, your team can drill down to a deeper level using 4d construction details. This detail sequence explains well drilling work under a pump site. It uses sections cut along centerlines of key proposed subterranean elements so that the sections can be easily explained to an audience. See a general 4d construction view of the pump station site →.

This page last modified Thursday 26 May 2011.