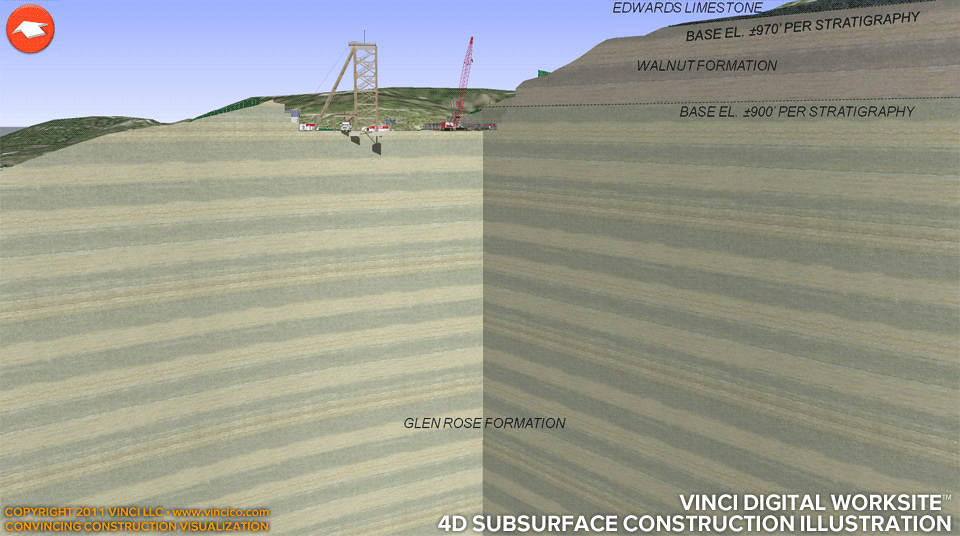 Vinci Digital Worksite™ | 4d Construction Underground with Annotated Stratigraphy
This project involves a seemingly complicated schedule of drilled shafts and tunnel bores. A 4d construction view underground can help communicate sequence and spatial relationship just as it does above the surface →. This tunnel system 4d construction detail uses a two-part section to show activity along the centerlines of two planned tunnels. View the work from the pump site → or view detail at the suction chamber →.

This page last modified Thursday 26 May 2011.