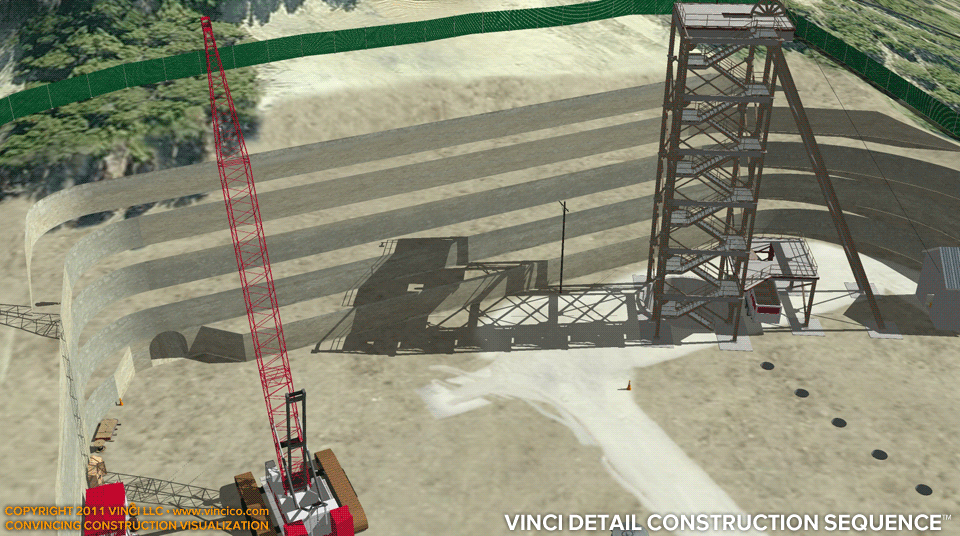 Vinci Detail Construction Sequence™ | 4d Construction Site Detail
Worksite detail can be illustrated across all or part of a construction schedule, or can illustrate one or more studied approaches. This is especially effective provided some sort of more general 4d worksite overview →, wherein your team introduces key details.

This page last modified Thursday 26 May 2011.