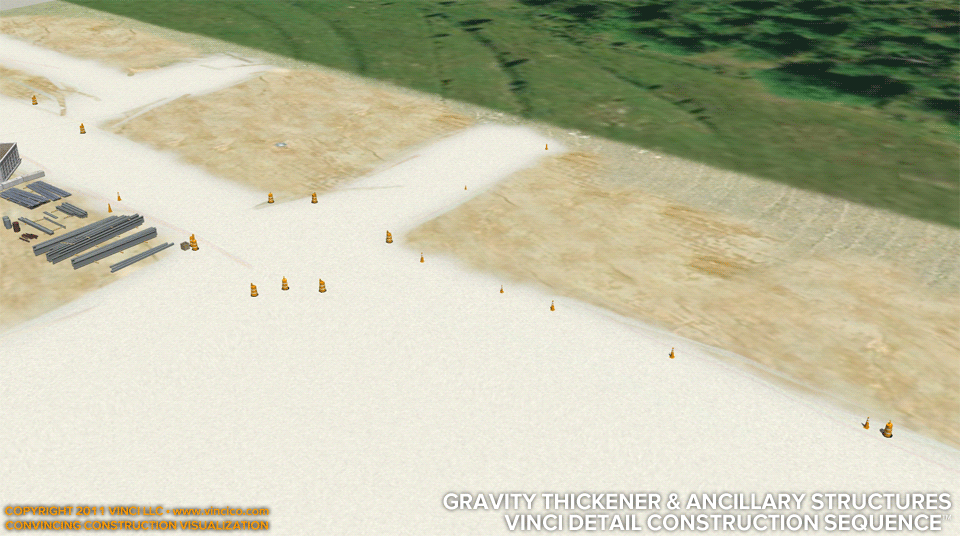 Vinci Detail Construction Sequence™ | 4d Construction Worksite Detail | Gravity Thickener
A 4d worksite detail showing development of the gravity thickener among several ancillary structures. The clarifier tanks occupy the foreground. View detail of the gravity thickener, clarifier, and secondary clearwells.

This page last modified Thursday 29 September 2011.