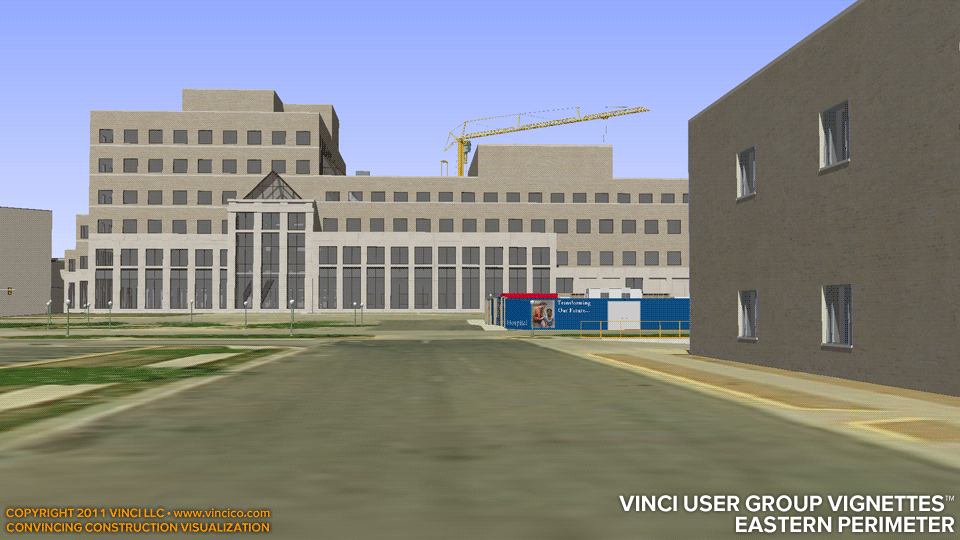 Vinci User Group Vignette™ | Eastern Perimeter
The various people who frequent the Owner's facility, the doctors and nurses, staff, patients, and visitors, and those owning or frequenting neighboring businesses and homes, are stakeholders familiar with the facility. To them, it's akin to home. When construction comes to the facility, their lives are altered. In most cases, the change is merely an inconvenience. On a medical center campus, changing paths to key points for doctors or medics can jeopardize care. Vignettes are a good way to communicate proposed change on a worksite. These can work hand in hand with a wayfinding campaign to educate key user groups regarding the most efficient alternate paths to their posts.

This page last modified Tuesday 24 May 2011.