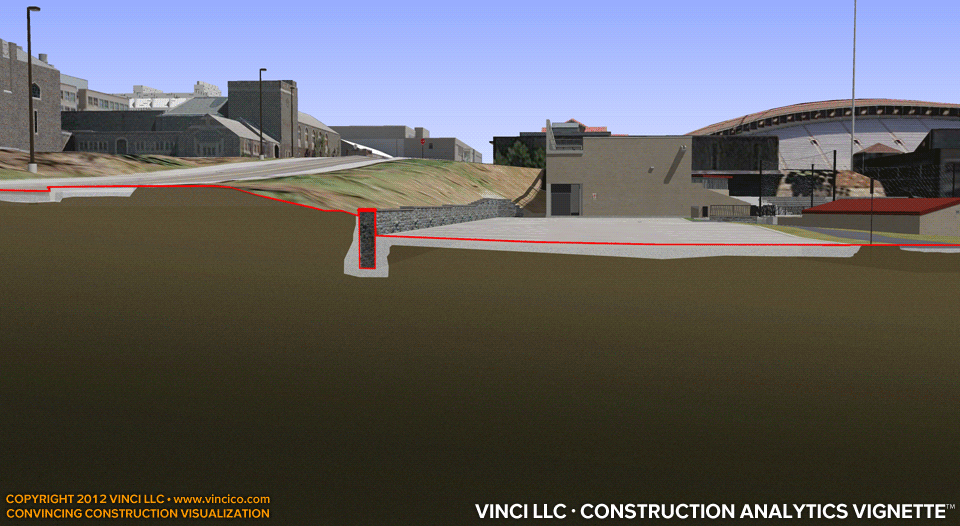 Vinci LLC | Logistics Vignette | Excavation | Section at Right-of-Way
Show your audience what's happening above and underground with worksite cross sections. These can be used to illustrate how bank retention or a dig affect neighboring structures. This section simply shows a multiphase cut and fill. Take a look at the other side of the dig, a general worksite overview, or the haul vignette.

This page last modified Monday 30 January 2012.