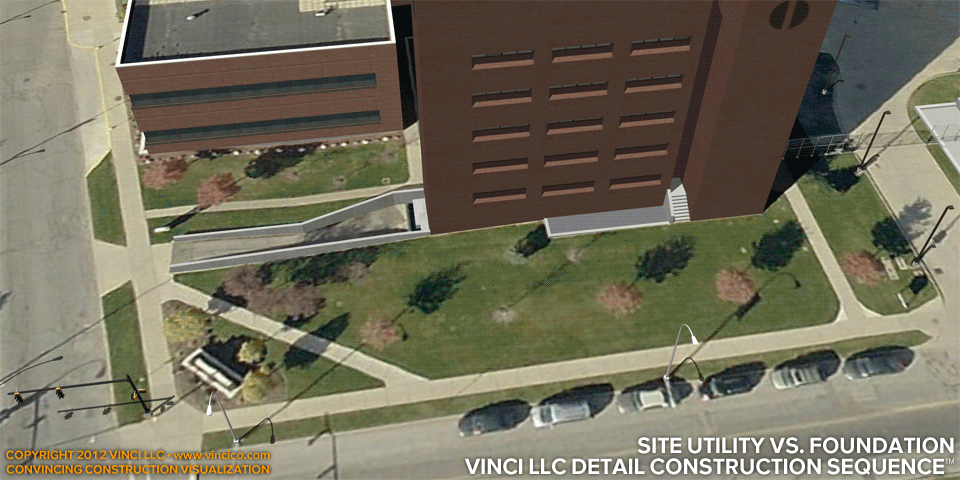 Vinci Digital Worksite™ | 4d Worksite Detail | Existing Site Utility vs. New Foundation
Some projects come with a trick or two. How your team handles these "hiccups" may determine the audience's favor. This image focuses on the earliest phases of construction. A live electric ductbank must be left undisturbed while concrete piers, grade beams, and foundation walls are poured around them. The sloping and curving ductbank will be encased in a series of concrete vaults under the new addition. Take a look behind the scenes at production images (1→ 2→) that explore the issue.

This page last modified Thursday 24 May 2012.