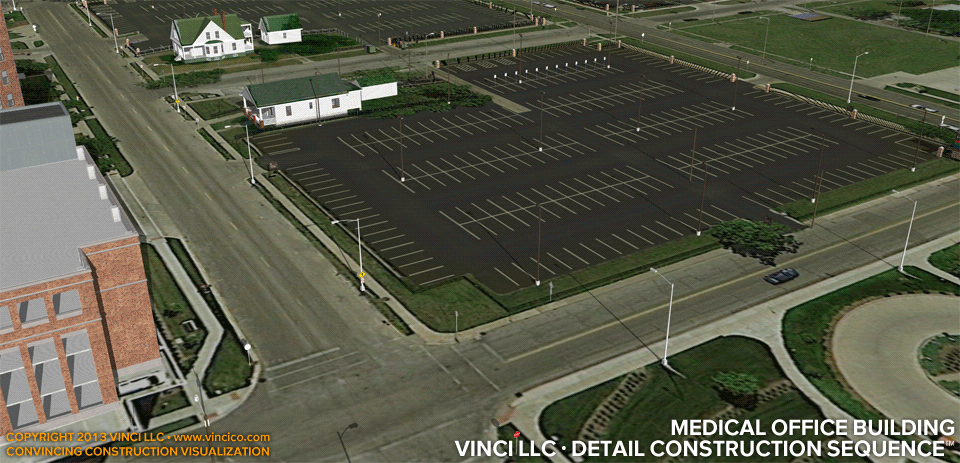 Vinci LLC | 4d Construction Worksite Detail | Medical Office Building
This sequence covers the construction logistics and schedule for a new medical office building on a parking lot adjacent to a major medical center. This might be a 4d general overview were it not for the adjoining concurrent surgery addition, a separate construction operation in the upper left corner of the above image. That construction operation interacts with the MOB primarily by restricting traffic to an existing receiving dock behind the parking deck in the foreground at left. This necessitates a temporary delivery access route that runs through the curb cut nearest the closer of the two houses. Take a look at the other phases of construction on this site: patient tower vertical expansion→ or surgery addition→.

This page last modified Tuesday 24 September 2013.