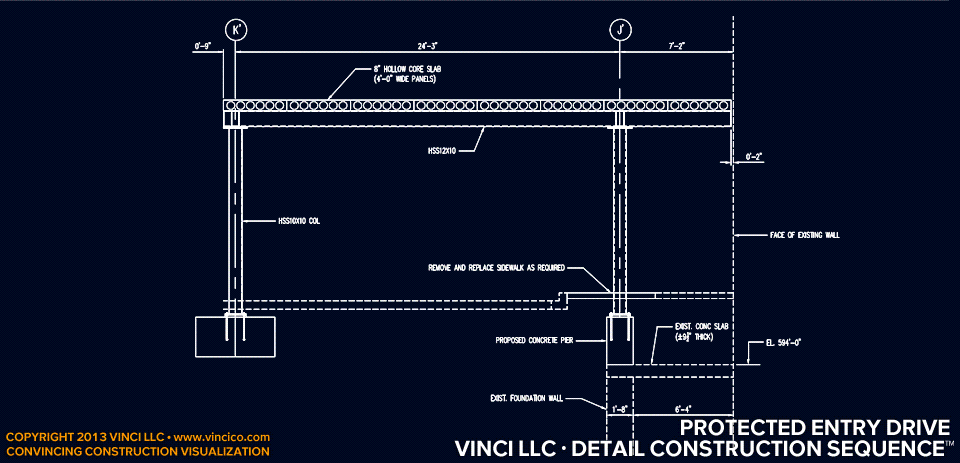 Vinci | Behind the Scenes | Temporary Protected Entry Drive.
Vinci LLC's virtual construction modeling takes place rapidly and efficiently, with enough resolution to place your engineered solutions on the worksite to help illustrate major strategy tactics. The construction company client furnished measured drawings that describe a covered public vehicular access to the hospital main entry during its vertical expansion. Vinci built the solution according to the drawings and placed it in the virtual construction environment so that it was portrayed as intended. Vinci LLC can work with measured drawings, but can also improvise plausible solutions so that you're covered even if you don't enjoy the benefit of an engineered solution (e.g., during the RFP pursuit.)

This page last modified Tuesday 24 September 2013.