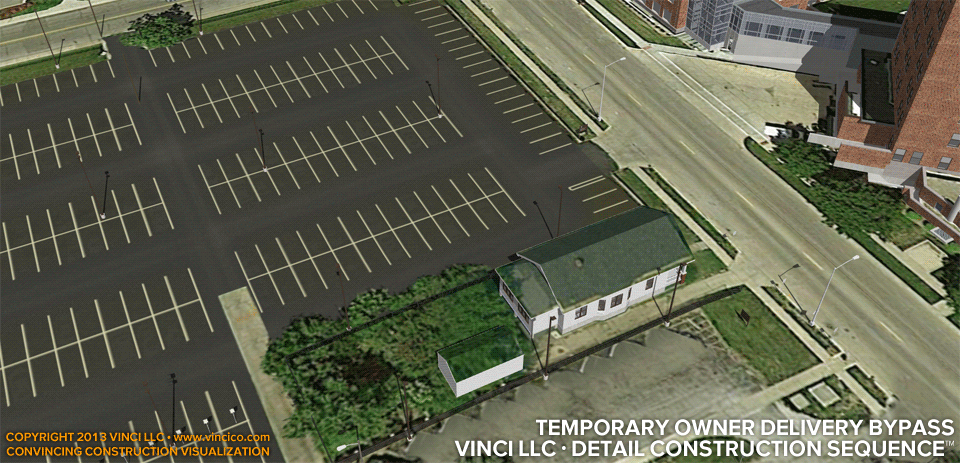 Vinci | 4d Worksite Detail | Temporary Delivery Route.
Temporary conditions are paramount in most any construction strategy. Vinci LLC's Digital Worksite virtual construction environment helps convincingly convey temporary conditions, such as this delivery access route, to the audience. Here, two concurrently active worksites interact, constraining a workable truck route to a main hospital receiving dock. The construction strategy shows Owner delivery trucks can temporarily use a route that proceeds through an existing parking area to access the dock efficiently during mobilization. The strategy also guarantees access to an existing home during the work.

This page last modified Tuesday 24 September 2013.