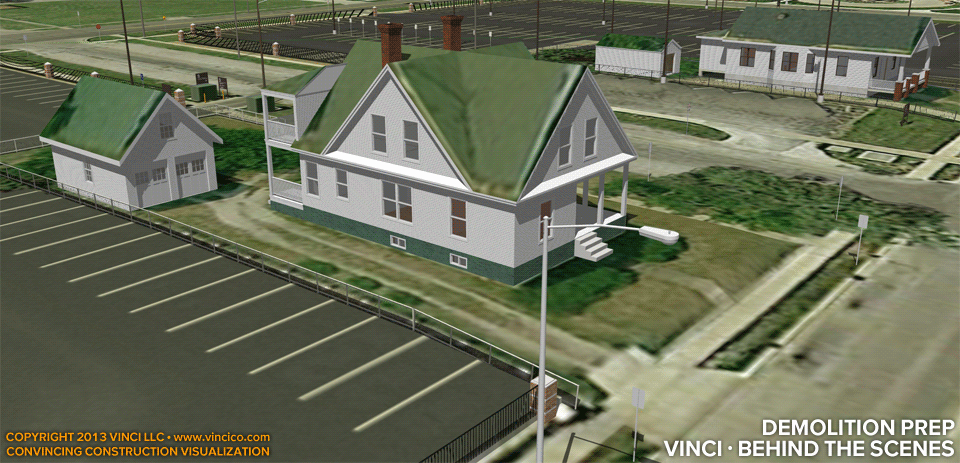 Vinci · Behind the Scenes | Demolition Model Prep.
Vinci LLC prepares demolition objects so that your work plan is convincingly and efficiently illustrated. These homes were within a construction area and were originally presumed to be under demolition. This visual demonstrates the flexibility of Vinci LLC's demolition objects to convey a basic sense of demolition.
Use demolition visuals to discuss topics including waste hauling, foundation extraction, grading, recycling/LEED, and temporary conditions.

This page last modified Tuesday 24 September 2013.