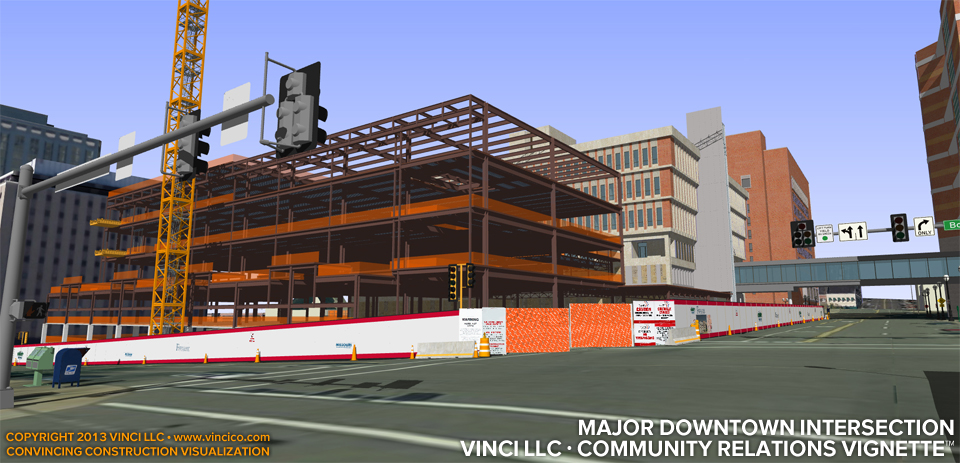 Vinci LLC | Community Relations Vignette | Northbound East Avenue.
Every community has a front door; sometimes we have to build on the doorstep. This view shows the worksite from an intersection with a high volume of inbound traffic. It shows a worksite entry gate and signage, along with a temporary traffic signal. See the outbound view, or a view from the right.

This page last modified Wednesday 25 September 2013.