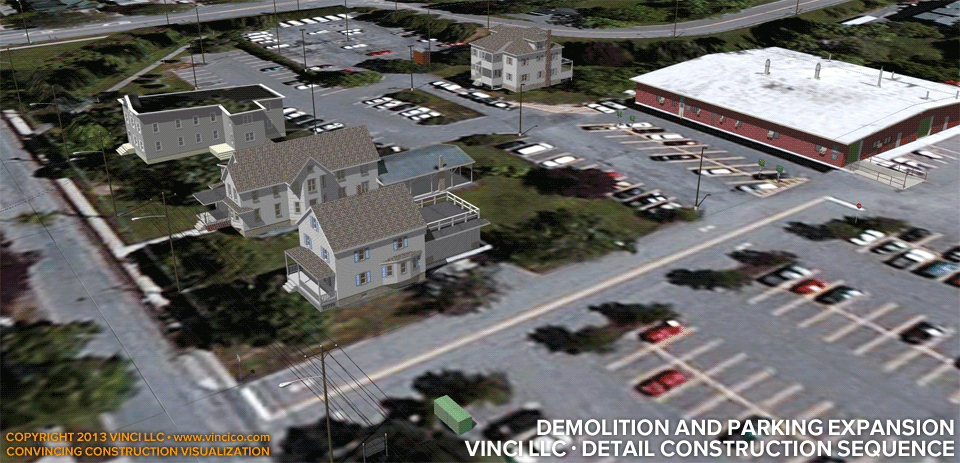 Vinci LLC | Detail Construction Sequence | Enabling Work | Parking Lot Demolition & Channelization.
A 4d worksite detail focuses on a major aspect of work or segment of the construction schedule. This view highlights early demolitions and subsequent temporary access routes to the facilities building (white roof at upper right) and new parking lots. Other details show how access is maintained to facilities and parking, how the work will appear to user groups and the community.

This page last modified Tuesday 22 October 2013.