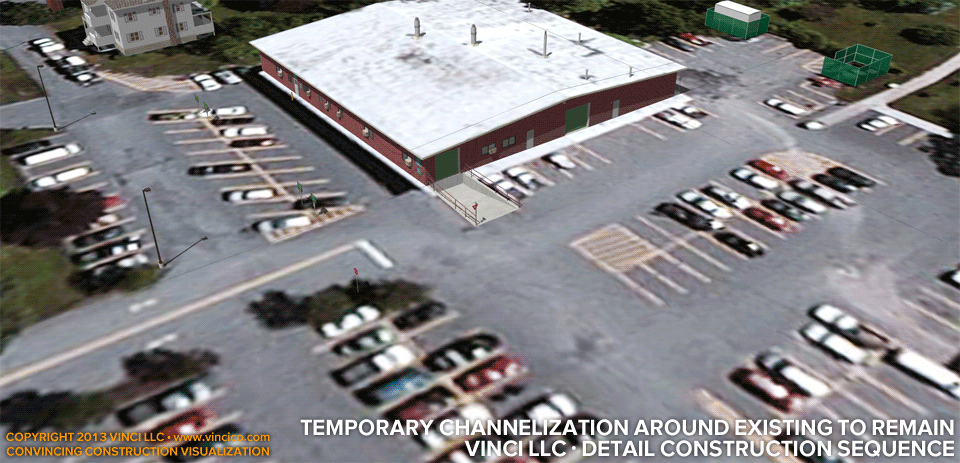 Vinci LLC | Detail Construction Sequence | Maintain Access to Operating Facility.
This 4d worksite detail concentrates on the existing facilities building throughout the enabling work phase of construction. The stripping, milling, and reconfiguration of parking lots is phased, with the lot to the left handled before a collar area left of the building, and the lots to the right. This way, access to the building is maintained throughout the project schedule. View how this scene looks from the vantage point of a student in the new left parking lot during construction, or from those looking for parking during construction.

This page last modified Tuesday 22 October 2013.