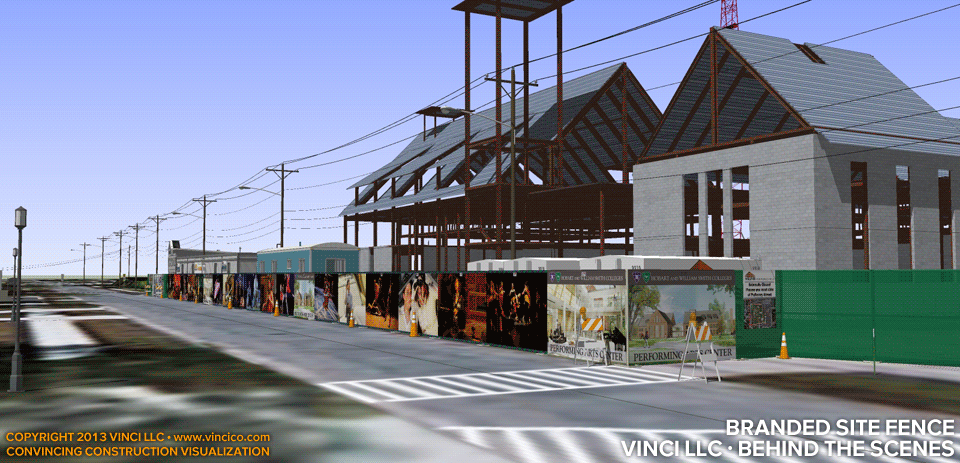 Vinci LLC · Behind the Scenes | Custom Branded Site Logistics: Fence.
Ever watch a movie and see a fake brand on a bottle, a fake rock song, or a fake place name? It ain't the same, isn't it? The movie somehow comes off lame. The fact is, brands surround us every day. In your construction presentation, Vinci LLC can apply brands to the worksite. This isn't simply a cosmetic concern, there to entertain the Owner. A site fence is an excellent way of communicating brand to a community. Your brand advertises your service for the duration of the job. On a different level, your signage speaks to navigation and safety on the worksite. Consider custom site branding today.

This page last modified Tuesday 22 October 2013.