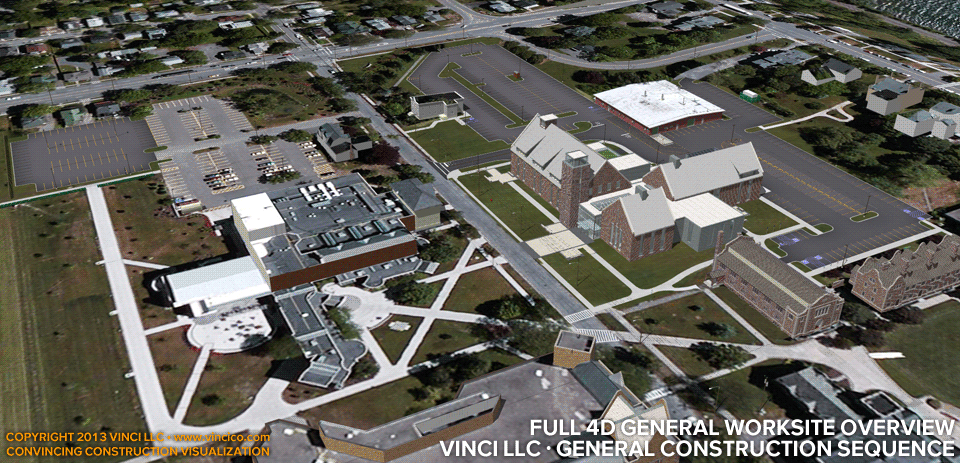 Vinci LLC | General Construction Sequence™ | General 4d Construction Worksite Overview.
A 4d general worksite overview takes in all major activity throughout the construction schedule, normally from a single vantage point. This worksite has several parking lots underway early that enable construction on the existing main lot. The remote lot at left is built first, followed by a nearer lot, then an adjacent lot. Meanwhile, the academic performing arts school begins on the main lot. The parking lot asphalt is reclaimed and remilled such that one lot feeds raw materials to the next.

Take a look at the introductory remote views, the enabling work, or the building construction segments of this animation. Visit close up views of the remote lot, the intermediate lot, demolitions, or the adjacent lot. See a close up view of building construction from the front or the back. Take a closer look at traffic channelization. Take a look at simulations of views from the perspective of vehicular or pedestrian traffic.

This page last modified Tuesday 22 October 2013.