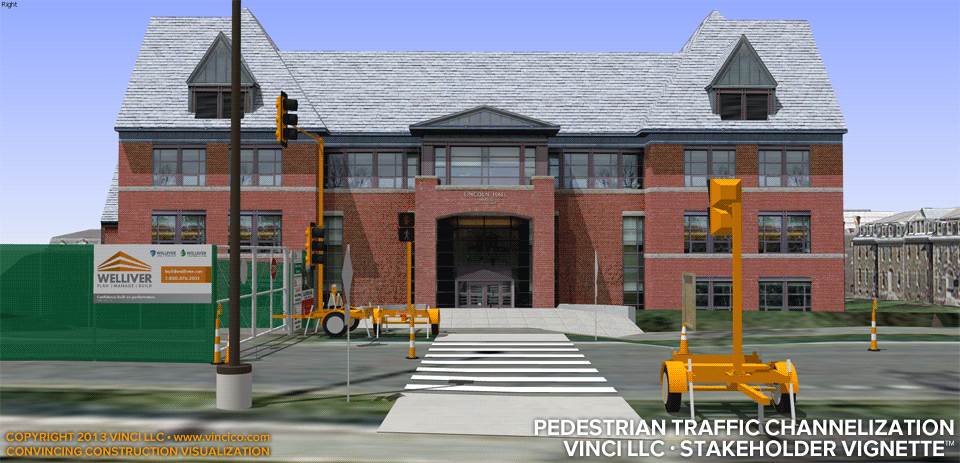 Vinci LLC | Stakeholder Vignette | Traffic Channelization | Campus Pedestrian Traffic.
Vignettes are quick studies that highlight minor but salient topics in your construction strategy. These above are assorted views illustrating what students, professors, visitors, and other academic campus traffic on foot will encounter during construction. The images speak to how these people are directed around work during construction. They also convey the appearance of the worksite for safety and aesthetic reasons. Take a look at traffic channelization vignettes covering northbound and southbound vehicular traffic and pedestrian views at a former major crossing.

This page last modified Friday 27 September 2013.