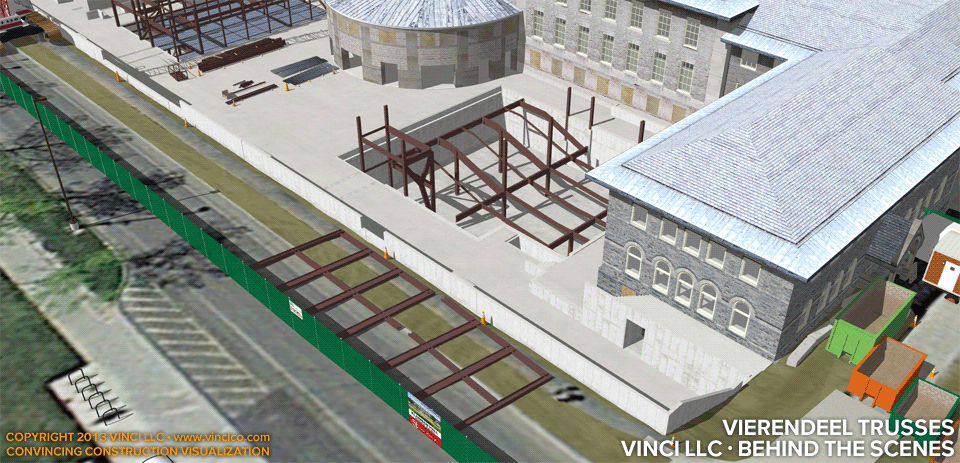 Vinci · Behind the Scenes | Vierendeel Trusses.
A well-detailed general early-phase virtual construction model can help distinguish your construction strategy from those of all the other bidders. Some issues seem small; there aren't necessarily any indicators in the RFP for each potential construction challenge.
This view shows a heavy pick that will require special attention. Will the truss be partially assembled, then trucked in? Will the truss be set in part or whole? What are the implications of a partial set, realizing that the required structural support for such a heavy item might not be in place sufficiently to support it? This image serves as a cue and supports such conversations. You'll be discussing an issue well ahead of time that other builders might not even realize until the truss issue comes up during construction. This speaks to your company's preconstruction abilities and the depth of your construction strategy.
Click here to see the truss in the context of the full schedule, or a cross section through the worksite.

This page last modified Friday 27 September 2013.