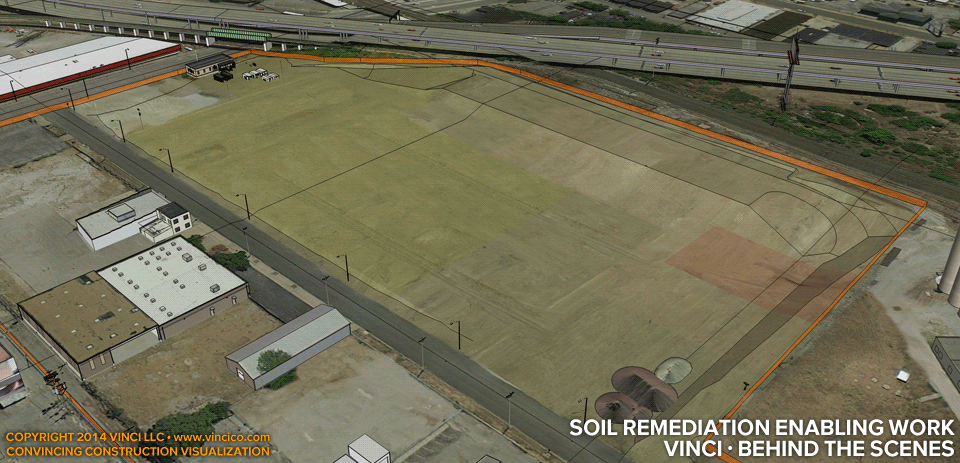 Vinci | Behind the Scenes | Enabling Work | Soil Remediation.
Winning some projects crucially depends on things the public just doesn't see. Everyone in town might be focused on the result of your construction project. You have to be on top of what's there today to show you're the best for the job. Vinci LLC's cogent analysis of existing conditions can help your team prove they know their stuff so that you can win that big deal.
This is a set of proof images, in effect a first draft, that aims to confirm sequencing. The color-coded soil matches the code on a soil boring plan, showing the location of various types of soil. The various soil types warranted different measures for hauling or remediating before the foundation of the new building could be set in place.
This web page is the final version of this sequence.

This page last modified Monday 28 July 2014.