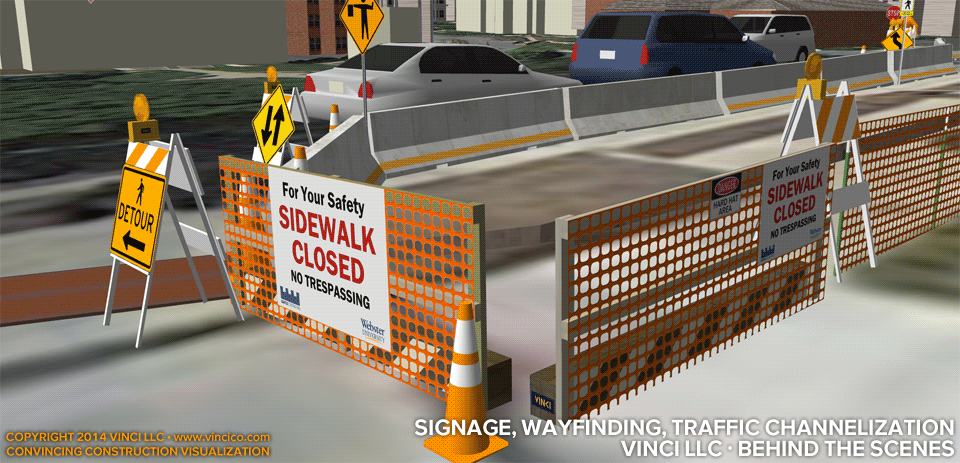 Vinci · Behind the Scenes | Signage & Traffic Channelization.
We all want safe communities, especially in areas like school campuses that see intensive pedestrian and vehicular traffic. Vinci LLC's user group vignettes can incorporate common traffic channelization signs and devices, as well as custom Owner or builder worksite safety and wayfinding signage.

This page last modified Wednesday 30 July 2014.